About company
A leading platform Insurs Online for agents gathered the best insurance companies in one place. You can choose the best and the most profitable insurance policy for your clients and issue it in 1 minute.
Insurance agents, brokers, recruiters, freelancers, bloggers, representatives of travel firms, human carriers, insurance companies, online sellers, and those, who are involved in visa support, will feel the priorities of our platform after the first bought policy. Insurs Online allows you to choose the best products, save your selling history and create your own clients base. You can track the dynamics of profits and analyze statistics in the cabinet. Besides, you can assemble your team of agents and get extra income from their deals.
Extensive network converts into customers
If you serve extensive networks, Insurs Online for agents will help you establish new partnerships and increase the number of clients.
Our platform has a modern SRM-system, that atomizes issuing an insurance policy, tracks its status, and saves all clients information. The system will remind your client of ending terms of a policy, send notifications about sales and discounts, and offers to buy new insurance.
Innovating together
Insurs Online for agents is simplicity, convenience, and modernity in one account with an adaptive interface.
Go to your online account on Insurs Online from any of your devices. Find the best variant of insurance policy in 0.02 seconds. Compare prices, issue insurance policies, and view reports with total control of agency data.
Insurs Online for agents is the first platform that recognizes passport data from photo documents. You don`t need to enter information on your own. Download a photo, and information will appear in the column "Registration of insurance policy" within a few seconds.
Calculate your income from selling insurance policies and make a plan for the next month in your online cabinet on Insurs Online.
Company values
Equality and high-quality service for everyone
Simplicity and availability
Automatic and integrated
Insurs Online for agents – is a platform for making money in the insurance industry quickly and easily. Everyone can become our partner and get income from selling.
If you are looking for extra income without interrupting your main job, we will help you. You can build your client base and analyze data for business development here.
Compare prices and benefits of insurance policies, calculate profit. Issue insurance and track the status of tour deals within a few minutes.
We created an intuitively clear online cabinet so that you will learn how to work in your account faster than you will drink a coffee.
Information at your fingertips
We create a system of data analytics for your convenience. It shows the amount of sold and paid services and calculates your profit from all your successful deals in real-time.
Insurs Online for agents works on the most powerful servers with reusable backups. We save all your data on servers in Europe and the USA. Information transfers via the API through a special algorithm in 0.1 seconds. Due to this algorithm, agents can issue insurance policies within a few minutes.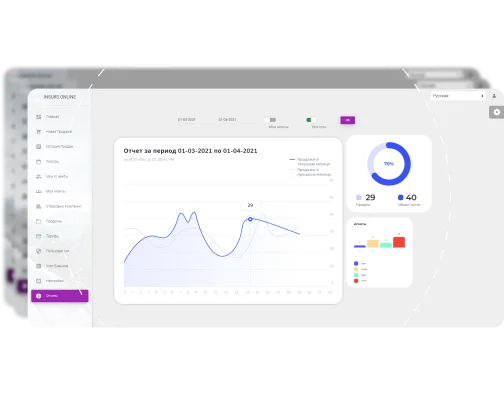 Feel our care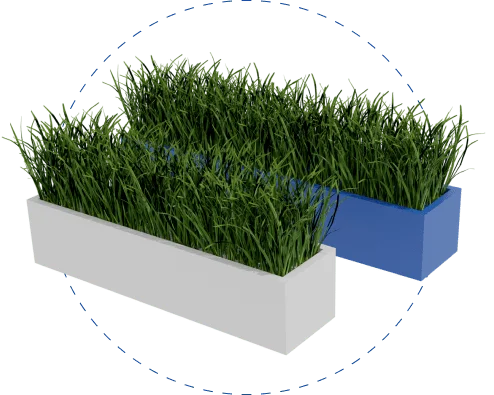 We appreciate our partners and try to support them. That`s why we are always in touch. Each of our agents has a curator who helps them solve their problems.
We are committed to providing excellent customer service and focusing on continuous improvement. If you have never worked in the insurance industry, our specialists will provide you with free consultations and all tools that you need for successful work. We choose only reliable insurance companies with high-quality products.
What you will get:
Tourist segment of interested clients

Automated system with passport data recognition

Opportunity to issue both electronic and paper policies without data loss and damage

The platform that contains the best products of the most reliable insurance companies

Increasing profits from selling insurance and controlling all sources of income.
Automation
You don`t need to search for insurance companies on your own. Choose the best insurance conditions and issue policies by hand using Insurs Online for agents. We made this platform to make insurance the simplest and the most profitable for agents.
Forget about paperwork and constant switching between tabs of the browser. You don`t need to run a report or collect a list of your clients by hand. Our system automatically generates policy, saves data, and analyzes deals.
We united all the best insurance companies in one online cabinet with a convenient interface. There is no more routine in Excel. Insurs Online for agents allows you to issue insurance policies 24/7 from anywhere in the world without reference to any gadget. You don`t need to download an app and pay for additional connected devices. No matter where you are, you always have your online cabinet only get on the internet.